The picking pattern basically enables a mic to pick up sound from different directions. While being more sensitive to some directions, e.g. front, a mic can be less sensitive or completely insensitive to other directions. This picking pattern can also be referred to as polar pattern, and basically it determines just that. When used wisely, it allows achieving a good amount of noise cancellation from unwanted sources of sound and record only exactly what you need. The typical unwanted sources would include the environmental noise, reflected or reverberated sounds, monitors or loudspeakers and also other performers.
Omnidirectional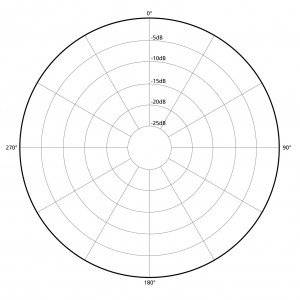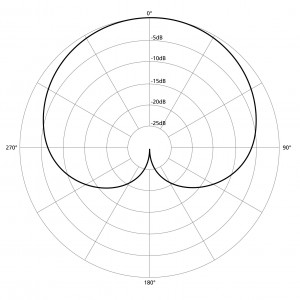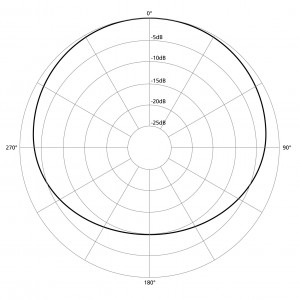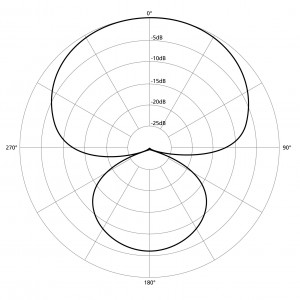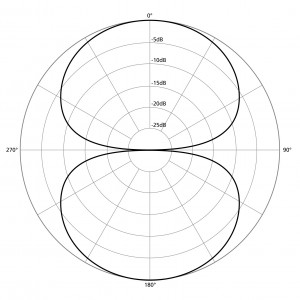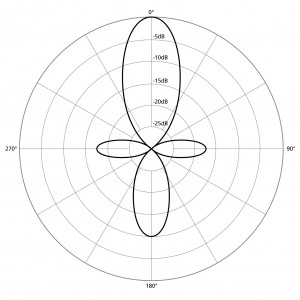 The omnidirectional pattern allows picking sound from all directions. With omni mics, no matter how you twist or rotate them, it will all sound the same. Of course, if you bring such mic closer or farther away from the source of sound, the output level will still vary. It is just the angle, which doesn't matter. Omnidirectional mics can theoretically deliver a more natural sound, but in reality it isn't that simple. As they do literally pick up everything – needed and not, their use is typically limited to some specific scenarios. Here are the most obvious examples:
Recording a group of people simultaneously
Interviews: this is a very convenient use, in which case both the interviewer and interviewee would be equally heard. Moreover, you can also easily pass the mic without having to worry about its picking angles.
When you want an experience of being there: omni mic can capture all the sounds naturally occurring in the environment with a good accuracy.
Recording a choir of orchestra: can produce great results for rooms with great acoustics.
Outdoor usage: omni microphones are less affected by the wind noises.
Among other benefits, omnidirectional microphones are less susceptible to what is called a proximity effect. A proximity effect makes bass levels vary depending to the distance from the microphone, so getting to close may result in unnecessary low frequency boost and vice-versa. With an omni mic, you won't be having this problem. Moreover, because the vibration and handling noise mainly consist of low frequencies, omni mics will better tolerate shock. This can be especially useful for lavalier mics that cannot have a shock mount. In addition, omnidirectional mics have less problems with plosive sounds.
Of course, the omnidirectional mics also have their own disadvantages, which limit their usage. First, you don't want the omni pattern when recording in a noisy environment. Even a slight amount of noise can easily outweigh all of its benefits. If you use an omnidirectional mic inside a room, the noise will get reflected from walls, often resulting in a terrible sound. This can be a factor even in the professional studios, so the usage will generally require a superb level of room acoustics. Omni mics also tend to get into feedback loop with the speakers, hence are unsuitable for stage performance.
Cardioid
Cardioid microphones have a picking pattern that is shaped in the form of a heart. They pick up most of the sound from the front side, within the range of 120 degrees. The sides of a cardioid microphone are fairly less sensible, while sounds coming from the rear are completely inaudible. Those mics are most commonly used for studio recordings. Cardioids can provide a good sound quality, at the same time benefitting from the noise cancellation, which makes them an invaluable recording tool. The logic here is quite simple, the less noise you get while recording the better.
The noise is not something that can be easily turned on and off by a push of a button, this is why noise isolation takes a lot of care. Not only will you always pick up a degree of environmental noise, unless your studio is completely soundproof, but the sound reflected from walls also counts as noise. For a quality recording all this has to be eliminated and a cardioid mic perfectly serves this purpose. Another advantage of a cardioid mic is a complete sound cancellation from the back. Thus, if you will position your monitor speakers directly behind the mic, you'll get no feedback. Music played through the monitors positioned in such way will also be reduced on recordings.
Aside from studio use, cardioids are used for live and stage performance. Once again, in this case it helps to reduce the overall noise and avoid the feedback loops. Cardioids are also used for recording instruments and drums. However, as the cardioid's picking radius is fairly large, it may still require some decent acoustics of the recording environment. When the environment is more aggressive or we want to isolate the sounds coming from a smaller degree, narrower polar patterns are required. Keep in mind a cardioid is more susceptible to wind, proximity effect and plosives.
Subcardioid
Subcardioid falls somewhere in between the omnidirectional and cardioid patterns. It picks up sound from a wider radius in front, gradually reducing towards the rear; hence, also often called a wide cardioid. This pattern also picks up a fair bit from the rear, however less audible. Although subcardioid microphones are less common, they are not at all inferior. The advantage is it can provide a transparent sound with less proximity effect and so a more natural low-end. The disadvantages are once again, picking up more noise and more likely to trigger a feedback loop. These mics will suit quieter stages as well as professional studios with some very good acoustics. Note, because subcardioids do not provide a 100% sound cancellation from any particular angle, you must use in-ear monitors for your recordings.
Supercardioid
Supercardioid polar pattern is narrower than a typical cardioid and allows a higher level of cancellation. Such microphones are thus used for a more focused recording and particularly for the reinforcement of a live sound. The use of supercardioids also allows achieving a better isolation while minimizing the bleed between two nearby sound sources, such as a singer and his own guitar or even two different drums in a set. Nevertheless, a reduced angle inevitably results in added sensitivity to the sounds coming from the rear. In case with supercardioids this isn't particularly prominent, yet should still be taken into account.
Hypercardioid
Hypercardioid is similar to supercardioid, except that it offers an even narrower picking pattern. At the same time, it is also more sensitive to the sounds coming from the rear. Sounds from the rear end are being picked from a wider angle and with a greater amplitude than that of a supercardioid. Although a hypercardioid is commonly used in the most aggressive environments, it is important not to point the rear end to any other sources of sounds or noise, and especially speakers. On the other hand, this polar pattern will still perfectly reject the sounds coming from the angles of 110 and 260 degrees.
You can use it to your advantage with the stereo speakers positioned accordingly. When performing on the stage you will notice that speakers aren't placed in the middle but more on to the sides. For this reason, hypercardioid becomes more advantageous in terms of feedback than a standard cardioid, which cancels only directly from the back. This is especially true for the weaker vocals requiring more amplification. Hypercardioids are also preferred indoors for rooms with little to no sound isolation. This helps rejecting the unwanted sound reflections typically coming from the sides.
Bidirectional
Bidirectional polar pattern has a natural, transparent sound similar to that of omnidirectional pattern. However, it is sensitive only to the sounds coming from the front and rear ends. Sounds from the sides are being completely rejected. If you look at the diagram, it looks like a "figure of eight", hence its other name. Another important difference is that bidirectional pattern among any others has the strongest proximity effect. Next in line are the hypercardioids, then supercardioids and cardioids. Most of the ribbon microphones utilize this pattern, and it's common for higher end condensers too.
Bidirectional mics will sound great for recording of instruments such as acoustic guitar. In a live environment you can record a typical jazz or acoustic band. These mics will also work well for drum overheads and recording of voice. In fact, Elvis Presley used bidirectional microphones. Morever, they find use in advanced stereo recording known as "mid-side". The main disadvantage of bidirectional mics is an inability to digest the loud and noisy environments along with zero cancellation from the rear. Finally, you should never discount their prominent proximity effects that may come into play.
Lobar
Lobar pattern has the narrowest picking angle. With such angle, the pattern is twisted further, starting to pick up a little bit of sounds coming from the sides. Most shotgun microphones have lobar pattern, especially those longer shotguns, and yet this pattern can vary greatly. Technically, they can also be labeled as a number of things, including supercardioid and hypercardioid, but in the end, what matters is the mic's individual polar diagram. Once you learn to understand the polar diagrams, you won't have any problems of choosing the right model as according to your needs and particular usage.
Shotgun mics are typically used in video production. They are more difficult to produce and so usually also cost more, but they have two indispensable advantages. First, they use a very narrow picking pattern that allows picking up only exactly what you need, e.g. a particular actor amidst a busy street. Second, while picking sounds at a range, they can be kept out of the camera's view. A typical mistake would be to mount such mic directly onto the camera. In this case not only will it pick all the noise behind the target, but also the reflections coming from other objects. The right way of using shotgun mic requires a boom operator who will point it from an upward angle directly onto the target.